SOON!
Under the Leaf Art Book Fair, Helsinki, Finland.
Monitoimitila O.
Kerttulinkuja 1 00810 Helsinki
14-15.05.22
Free Entrance
Over forty authors and publishers from the local and international publishing field will participate to the first edition of Under The Leaf Art Book Fair : publishing, installations, gigs, poem reading, and pop-up bycicle café! Welcome!
Events
-Saturday
12-00 opening of the fair
16-19 :00 Book Fair party!
Line-up: Reading by artist Shia Conlon, Heta Bilaletdin, Victor Gogly and Laua rip, and fugitive radio broadcasting live on openradio.in

-Sunday
Opening: 12-18 :00
Kahvila Rinkeli pop-up bicycle café (12-18:00)
About the Temporary Bookshelf
The Temporary Bookshelf is a selection of art publications, self published & independent publishers (local and international), presented in the book section of Kapelitehtaan Konttori. It was born and presented first in Kosminen art space (now closed).
You can browse, purchase books via MobilePay/PayPal, all proceeds go directly to the authors.
Openning hours:
Mon-Fri at 8.30-19
Sat-Sun at 11-18
@the.temporary.bookshelf
We also organise and are present in satelittle events:
-A curated selection of the shop was part of Drifts festival, Kontula, 5-15.08.21
-'Art Books Outdoors', an outdoor summer sale was hold in Pengerpuisto, Helsinki with Kontur collective and the kind help of Tutkijaliitto, 12.08.21
-A curated selection of the shop was part of 'The Month Of Books', PUBLICS, Helsinki, 24.07-23.10.21
-'Seasonal Book Launches', 8 book launches from local artists and designers, Kosminen, Helsinki, 27.11.21
-Upcoming:
-'Transition point(s)', a curated selection of the shop in Vantaan Taidemuseo Artsi for thei upciming exhibition, 27.4.–28.8.2022
-'Under the leaf' art book fair at Monitoimitila O.14-15.05.22
Past events and location archive:
A curated selection of books will be part of Vantaan Taidemuseo Arsti (Vantaa Art Museum) for their upcoming show Transition point(s)!
Opening:
27.4.–28.8.2022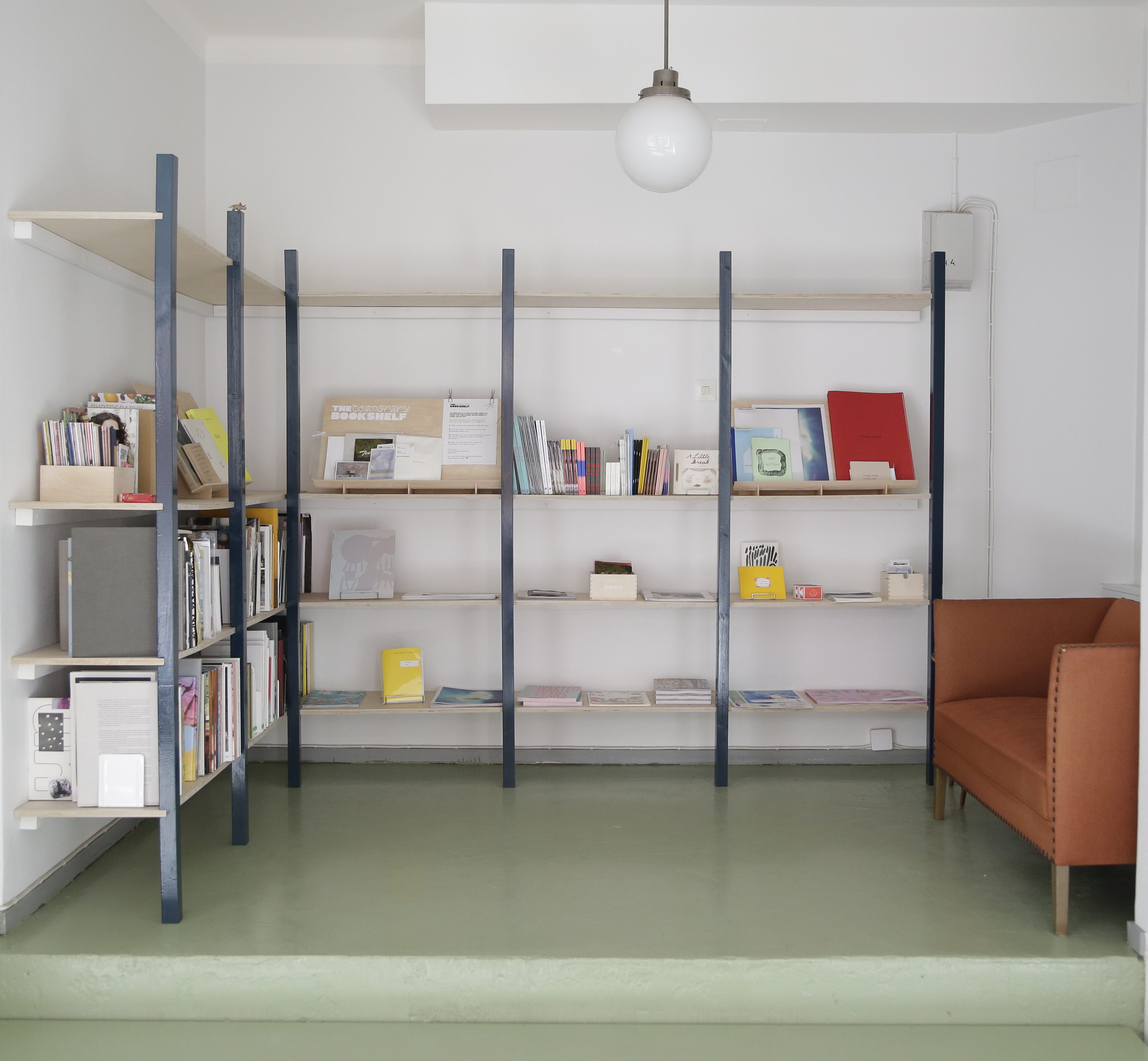 The Temporary Bookshelf is kindly supported by Arts Promotion Centre Finland and Grafia.