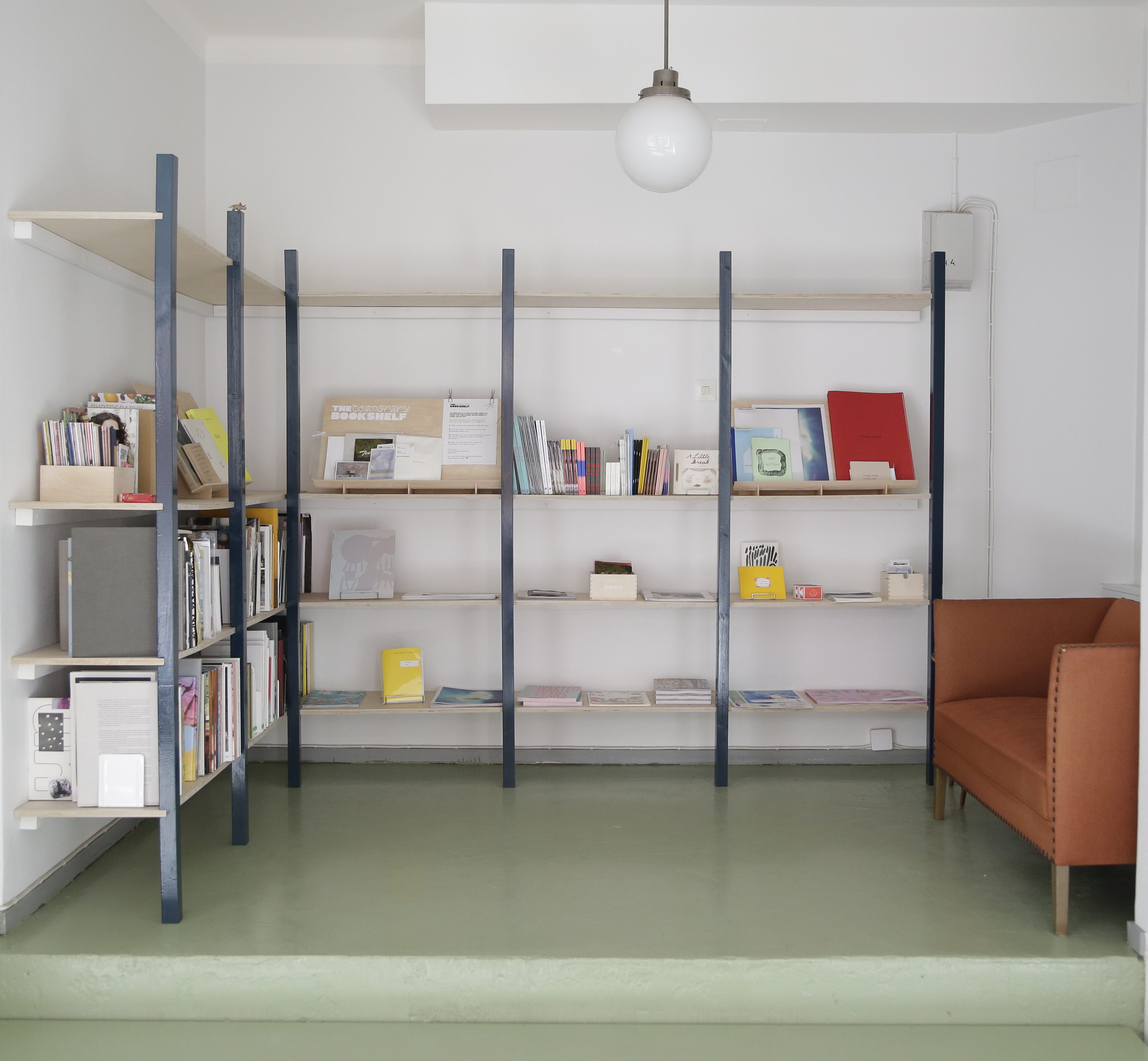 About the Temporary Bookshelf
The Temporary Bookshelf is a selection of art publications, self published & independent publishers (local and international), presented in the book section of Kapelitehtaan Konttori. It was born and presented first in Kosminen art space (now closed).
You can browse, purchase books via MobilePay/PayPal, all proceeds go directly to the authors.
Openning hours:
Mon-Fri at 8.30-19
Sat-Sun at 11-18
@the.temporary.bookshelf
And produced events related to publishing practices in Helsinki such as:
-'Art Books Outdoors', an outdoor summer sale was hold in Pengerpuisto, Helsinki with Kontur collective and the kind help of Tutkijaliitto, 12.08.21.
-'Seasonal Book Launches', 8 book launches from local artists and designers, Kosminen, Helsinki, 27.11.21.
-'Under the leaf' art book fair at Monitoimitila O.14-15.05.22.
Press:
Helsingin Sanomat
https://www.hs.fi/nyt/art-2000008444388.html
No niin Magazine
https://no-niin.com/issue-11/the-book-as-an-art-practice-a-conversation-with-hikari-nishida/
Past events (picture) archive:
The Temporary Bookshelf is kindly supported by Arts Promotion Centre Finland and Grafia.