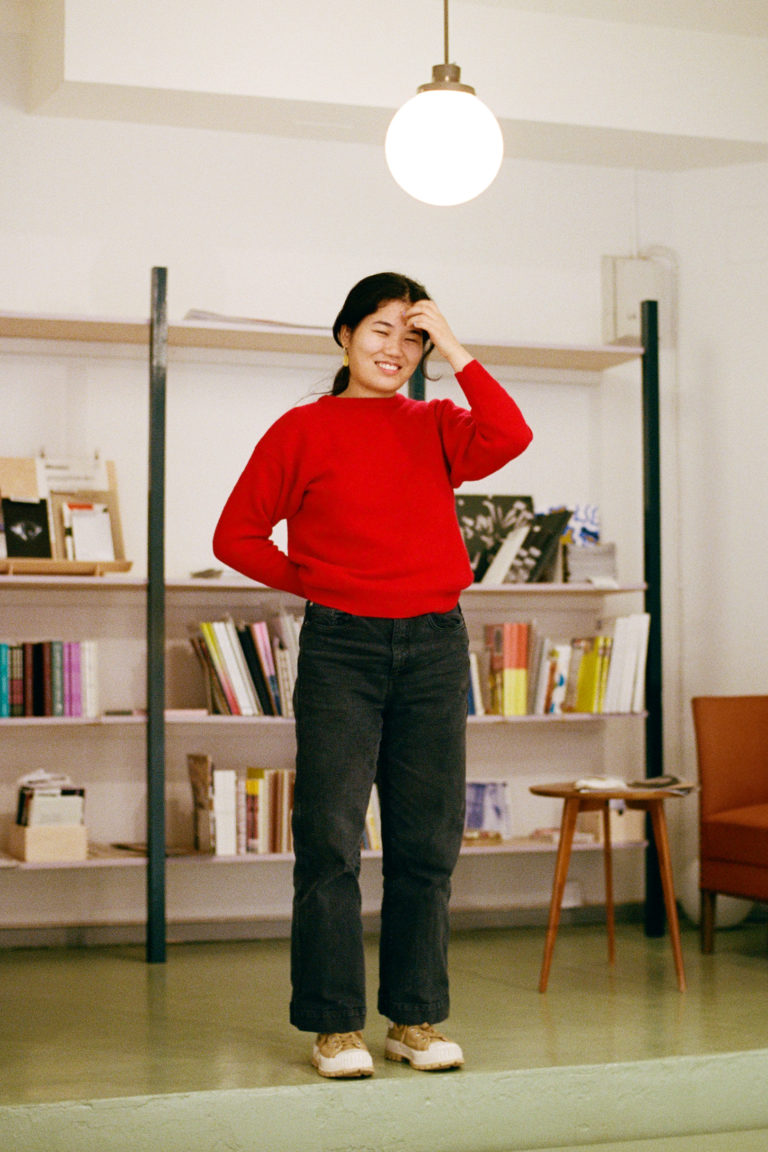 Hikari Nishida
Gathering & collaborative artwork platforms, experimental publishing, installation art.
EDUCATION
BFA graduate with honours from HEAR, Strasbourg, France.
2020
Completed exchange studies, (spring term) Printmaking, Uniarts, Helsinki, Fi
2019
MFA first year program, publication as art practice, Haute Ecole des Arts du Rhin, Strasbourg, Fr
2018
BFA graduate with honours, installation art, Haute Ecole des Arts du Rhin, Strasbourg, Fr
2017
Preparatory school, Les Arcades, Issy-Les-Moulineaux, Fr
EXHIBITIONS, ARTISTIC PROJECTS
2022
∙'Twenty-Three Sculptures and a Painting', invited artist in James Prevett's exhibition, Gallery Sculptor, Helsinki Fi
∙'The Series on Sun – June', exhibition(s) part of URB22 Kiasma Theatre Festival x PBFF + Kulma Pala, Helsinki Fi
∙'Forty Three Days in Finland', exhibition with Haydée Touitou, Enne Galleria, Helsinki Fi
2021
∙'The Temporary Bookshelf', bookshop for art publications and related event organiser at Kosminen, Helsinki, Fi (on going)
∙'Dream (in a dream)', performance for 'Exit Through the Loophole' exhibition at Vapaantaiteentila, Helsinki, Fi
∙'One to 100′, pop-up art shop and events organised with Emil Lyytikää at Mutteri Galleria, Helsnki Fi
2020
∙'Papercuts', artbook exhibition, PUBLICS, Helsinki, Fi
∙'Step 1: Time In Common' in collaboration with Signe Cygan, published in BUM editions issue 1, Helsinki, Fi
∙'Salonki' sale exhibition, Kosminen, Helsinki, Fi
∙'if not then', ifnot-then.com, online publication, with albane durand-viel, virtual event
∙'feel galleria', Feel Helsinki art festival, online gallery, work sale, virtual event
2019
∙'Left rain, right sand, in the middle possibilities', exhibition with Albane Durand-Viel, Kosminen,
Helsinki, Fi
∙Participation in 'The tokyo art book fair Zine's Mate Shop', Tokyo Art Book Fair, Tokyo, Jp
2018
∙'C'est Très Important', collective exhibition, Syndicat Potentiel, Strasbourg, Fr
∙'Der Wald', collective exhibition with Traffic d'Art, Kunstbezirk, Stuttgart, Germany
∙'Préliminaires', collective exhibition in appartment, Strasbourg, Fr
2017
∙'Contre temps', collective exhibition, Saint Rémi Museum, Fr
Contact:
hikanishida(at)gmail.com
@hikanishida.
Currently living in Helsinki, Finland, originally from France and Japan.
All right reserved.
©2022